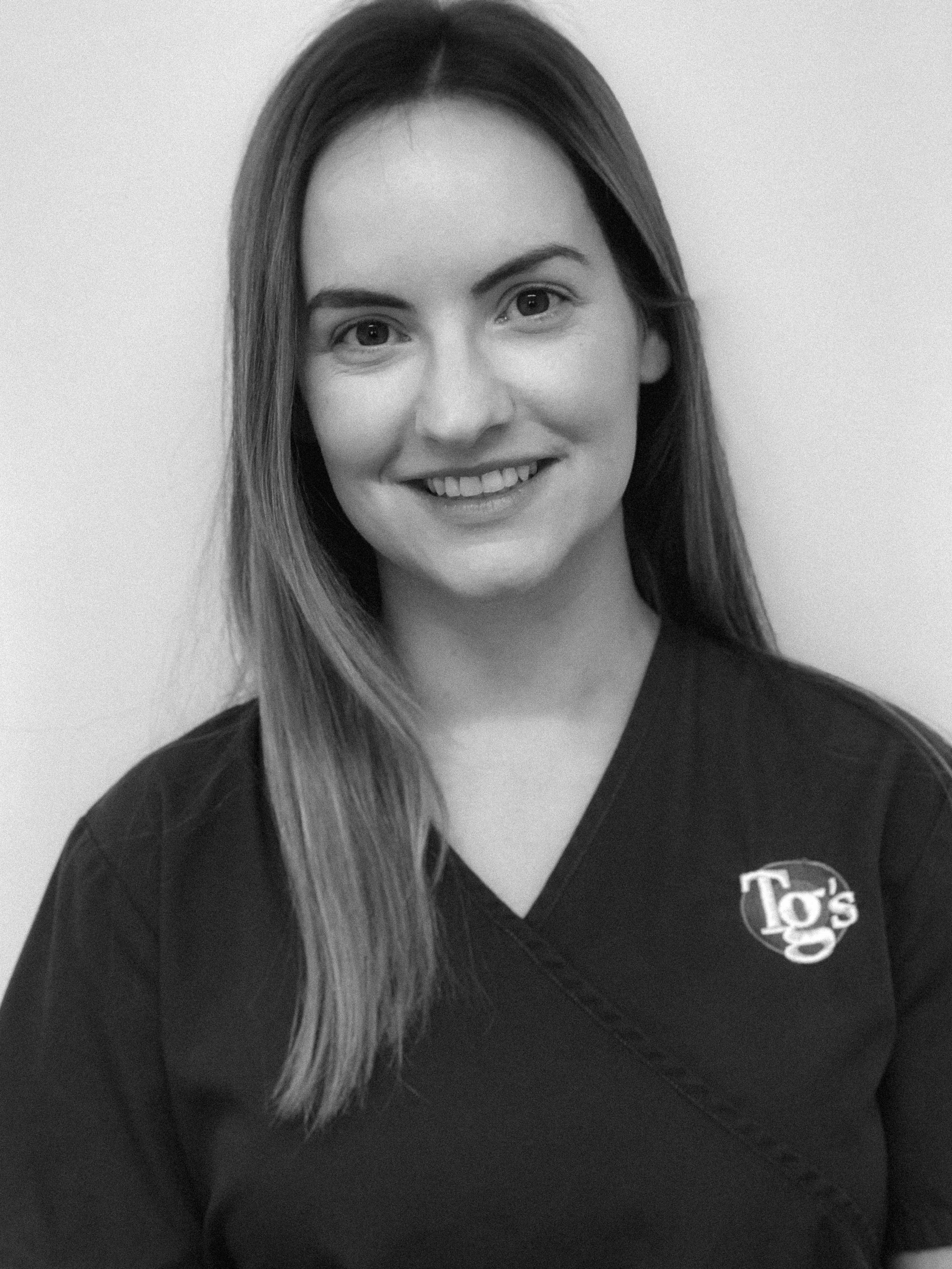 Hayley qualified from The University of Manchester in 2009. Since then, she spent 2 years working as an Associate in the North West before moving down to the East Midlands in 2011.
Hayley's particular field of interest lies within Facial Aesthetics and it is in this area that she has undergone numerous advanced qualifications with the use of 'Botox' and Dermal Fillers. Hayley insists on using only the highest quality products for all of her facial aesthetic procedures.
Hayley also enjoys cosmetic dentistry and always strives for an excellent aesthetic result. She is keen to grow her skill base and always eager to learn about the latest developments within dentistry. Hayley has a gentle and calming nature and always strives to go above and beyond for all her patients.
In her spare time Hayley enjoys spending time with her family, Pilates and Swimming.
Jai qualified from Leeds University in 2004. Since then he has worked in various dental positions around the country and gained a wealth of experience and knowledge. In 2005 he undertook further training in Facial Aesthetics for the use of dermal fillers and 'botox'. In 2009 he qualified from the prestigious UCL Eastman Dental Institute of Clinical Excellence with a Certificate in Surgical and Prosthodontic Implantology.
Jai has also undertaken multiple courses to further his skills and keep up to date not only with current practice but also with new innovative techniques and applies them with his patients on a daily basis. He has particular interests in Cosmetics, improving people's smiles, Dental implants and Oral Surgery. He is also an accredited provider for 'Invisalign'.
Jai has a very friendly, approachable and relaxed nature. He prides himself on building an excellent rapport with his patients and providing the best possible treatment and care for them at all times.
Michael graduated from the University of Liverpool after completing both a Biomedical Sciences degree and then a Dentistry degree and is now studying for a Masters in Clinical Dentistry at Kings College, London. He particularly likes helping patients to understand that 'it's fine to dislike dental treatment', but with the right support feels that even the most anxious patients can cope and feel in control with any and all dental treatment he provides. Michael's interests within dentistry cover everything from Endodontics to Aesthetic Crowns as well as Cosmetic Dentistry. Through regularly completion of post graduate courses and training, Michael's dedication means that he is able to offer a wide variety of treatments to all his patients - avoiding the need to refer elsewhere.
Gemma qualified as a Dental Hygienist at Cardiff University in 2015, having previously worked as a Dental Nurse in Leicester. She worked in the South Wales area after graduating before returning back home to Leicestershire in 2017.
Gemma has a thorough but gentle approach to dentistry and takes great pride in helping her patients achieve an excellent oral care regime. She particularly enjoys helping nervous patients to overcome their fears by guiding them through their hygienist appointments with a caring and understanding nature.
Outside of work Gemma enjoys spending time with her husband and friends, socialising with her friends and walking with her pet Beagle, Alfie
Ruth has been part of the practice since its inception in late October 1983, initially as a Trainee Dental Nurse. Since then she has watched the practice grow from strength to strength into what it is today and is now the Practice Manager.
In that time, she gained her National Certificate for Dental Nurses Qualification in 1986, her Certificate in Oral Health Education in March 2000 and most recently her Certificate in Dental Radiography in 2007. Over the years Ruth has seen many changes both with personnel and ownership but has maintained the high level of service and endeavours to ensure the Practice continually provides the highest quality of service possible. Ruth also ensures that the practice remains compliant at all times.
In her spare time, she loves to play the flute, go walking with her Kerry Blue's, Esme & Dylan as well as spending time with her extended family
Linsey joined the practice in 2017 and with over 25 years of dental nursing, she has brought a great wealth of knowledge and experience with her. She is a highly skilled individual and is fantastic with all the patients and ensures that every patient feels comfortable and relaxed with their visit from start to finish.
Linsey is also our qualified practice first aider!

Linsey is a mother of two beautiful children and her interests are socialising with her family and friends, as well as dining out and lots of family holidays.
Sarah had worked as a Dental Receptionist for over 3 years before joining our team at TGs Dental Suite - Ashby in 2018. Within days, Sarah fit into the team ethos and has become a key part of an already hard working and efficient team.
Sarah loves socialising and chatting with patients, putting them at ease and ensuring they have a pleasant experience from start to finish.
Outside of work, Sarah enjoys spending time with her two children, socialising with family and friends and walking her dogs, Flo & Chase